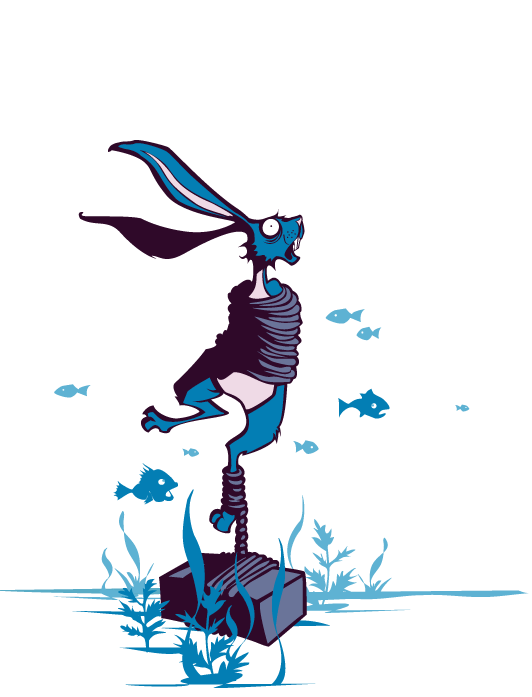 Raya graduated from the Academy of Art University in 2007 focusing on traditional and digital illustration.  She has a unique and stylized vision and brings her work into the world using a verity of mediums ranging from watercolors to digital multi-media.  She has applied these methods upon numerous projects including gaming cards by Fantasy Flight Games, wrap around sports bottle design for Polar Bottles as well as miniature concept design for Dark Sword Miniatures. Much of her experience comes from non-formal odd "jobs" which have popped up throughout her life.  Such as logo design, tattoo design, portraits, characters, and other random consignment work.
Most recently she completed a 40 page comic based on a short story by George RR Martin entitled THE MEATHOUSE MAN.   It was nominated for the 2o14 Hugo awards in the category of best graphic novel next to some other amazing titles such as Girl Genius and Saga.  She is currently embarking on a new comic project this one a full novel of over 200 pages,  look for it March 2019.
Raya was born in Manhattan, and has slowly made her way across these United States in a steady jaunt westward. Attending high school in Montana and making her home in many other states including Seattle, Alaska, Hawaii and California.  Showing her work at galleries all along the way such as 111 Minna in San Francisco and The Hive Gallery in Los Angeles.  She currently resides in Santa Fe New Mexico with her boyfriend Tyler and her cat Mr. Boogie, where she enjoys seasonal camping and hiking as well as reading a great book on the deck below an amazing New Mexican sunset.  But mostly she just loves to paint and draw while a barrage of ultra geeky TV shows and movies are playing endlessly in the background.